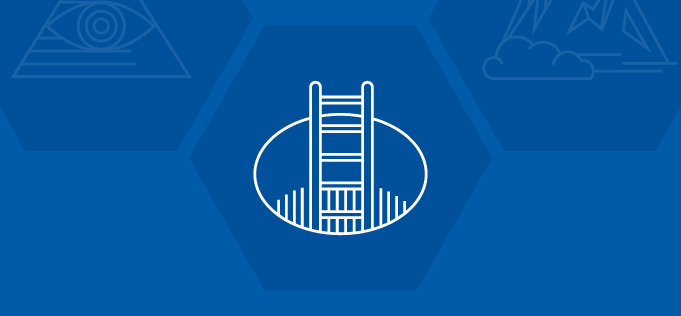 The modern world demands one thing above all else: that we succeed. The stories we tell ourselves are around striving, overcoming huge odds and eventually winning, normally in some important sector of the economy. Society has a particularly harsh word reserved for those who don't make it. They are – society says - 'losers'.
However, the greatest likelihood is that we're going to fail in some area of our lives or another, especially in the professional sphere (the focus of this class is particularly on failure in relation to work).
Our society knows so much about preparing for success; and yet it pays recklessly little attention to the far more likely and urgent matter: how we can handle failure with dignity, understanding, wisdom – and perhaps a touch of humour.
This class looks at the topic across philosophy, psychology, art and religion, as well as probing into our own emotions and backgrounds. We consider:
The perfectionist drive in the modern world, where it comes from and how best to respond to it.

Our parents: what they wanted and how we fear disappointing them.

What lies at the heart of the dread of failing, especially as it relates to a loss of status and dignity.

What it means to fail 'well' – accepting our limitations without becoming bitter.

The real statistics of success; and how good we are at denying them.

The Ancient Greek idea of noble failure and the Zen Buddhist notion of good imperfection.

And the media's influence on our understanding of failure and success.
This class seeks to equip us with the tools to handle failure on our own terms – which is a success of its own. We leave with a grown-up understanding of what we are up against and a consoling impression of the universality of reversal, imperfection and a degree of melancholy. No life is free of failure, and so we realise that failing well is an art all of its own – one of the most necessary we could ever learn.
【Class Information】
Time: 2018 / 07 / 26 (THU.) 19:00 - 21:30
Location: The School of Life Taipei
Language: English
Attendee: 30
*The reminder will be sent in the day before the class.
【Class Leader 】
John Murn
Born and raised in a small town in Wisconsin, John's career has taken him to New York, California, Thailand, Malaysia, and Taiwan. With more than a decade of experience working in advertising, digital content strategy, and e-commerce, John loves living in the emerging tech hub that is Taipei. In addition to facilitating sessions at The School of Life, John is an active university guest lecturer and gives frequent speaking engagements related to his day job in mobile advertising technology.
John has lived in Taiwan a few different times, having first arrived in 2007.


--
You will receive a confirmation email after you have signed up and done the payment. If you have any questions or queries regarding your order, please call on 7728 7680, email us at taipei@theschooloflife.com, or alternatively send us a message via our Facebook fan's page.
Return/Exchange Policy
KKTIX is our ticketing system and any returns will be done through it. If for any reason you are unable to use your tickets, we offer a flexible exchange service. If you have this need, please contact The School of Life Taipei.

If you want to cancel the registration, there is an admission fee of 10% of ticket value for all ticket return services. Tickets will not be refunded when the return request is raised less than 10 days before the event.

For further details regarding return and exchange, please see KKTIX's policy.